Charity: Now and Here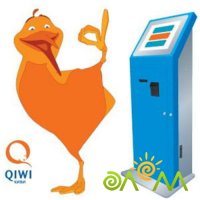 Numerous sociological studies show that the development of civil society is now in the stage when the material assistance to needy people becomes quite common not only for people with stable income, but also for those who have not been recently "seen" as philanthropists.
Someone just wants to help sick children and orphans, somebody cares about difficulties of disabled people and someone seeks to make easier the life of homeless animals...
However, the constant lack of free time and various formalities, required for the transfer of funds to charitable foundations or accounts of separate needy persons, give us little opportunity to realize our good intentions.
Convenient and affordable social service of instant payment, by means of which every citizen of our country can rapidly and effectively contribute to charity, makes it possible to do a good deed now and here.
500 or even 200 tenge which seem insignificant, in fact, help to give a vitally important aid to those who really need it.
In order to make a donation, it is enough to stop at any QIWI payment terminal and put money into account. To do this, please select Other Services in the terminal interface, click the Charity button, select the charitable foundation and make a donation.
But here the question arises – where to allocate your money, which fund will most honestly and accurately, to the last tiyin, transfer your contribution to the addressee?
For 10 years of its activity throughout Kazakhstan SABY Charitable Foundation has supported 278,000 needy people:230,800 children and adults with serious diseases;40,000 people with disabilities;7,000 orphans.27,800 people annually, 76 people a day constantly receive your aid.
Every tenge has value!
 
Publication date: 25 April 2012 | Views: 1267
For pretenders
"Alem" Participants Diaries